Working as a Store Designer my job is to deliver beautiful retail design solutions for the German sports retailer "SportScheck". Whether working on a window display or in-store story point, my job is to bring the campaign to life in an environment that is fully optimized for the space and the location.

Working together very closely with the Marketing Team of SportScheck I created the Store Design Concept for the FIFA Football WM2018, including the Art Direction for Retail Windows, in-store coverage and additional Promotion Material. The Concept is based around SportScheck being a Sports Fan-/ Clubhouse, which works perfectly with the campaign claim "WE ARE FOOTBALL". Products are highlighted and presented in a way real fans would present memories of legendary games and Jerseys worn by their respective heroes. Together with DESIGNPLUS we constructed a complete fan-wall made of wood to work as a TV stand and a way to continue our window concept in-store. We also partnered with Adidas and Nike and received original matchworn shoes of Thomas Müller, Jerome Boateng and Robert Lewandowski to include in our concept. Adidas also gifted us a Jersey and a World Cup ball with signatures of all players of the german team.

Job: Outdoor SS18 – Client: SportScheck – Realisation: Immaker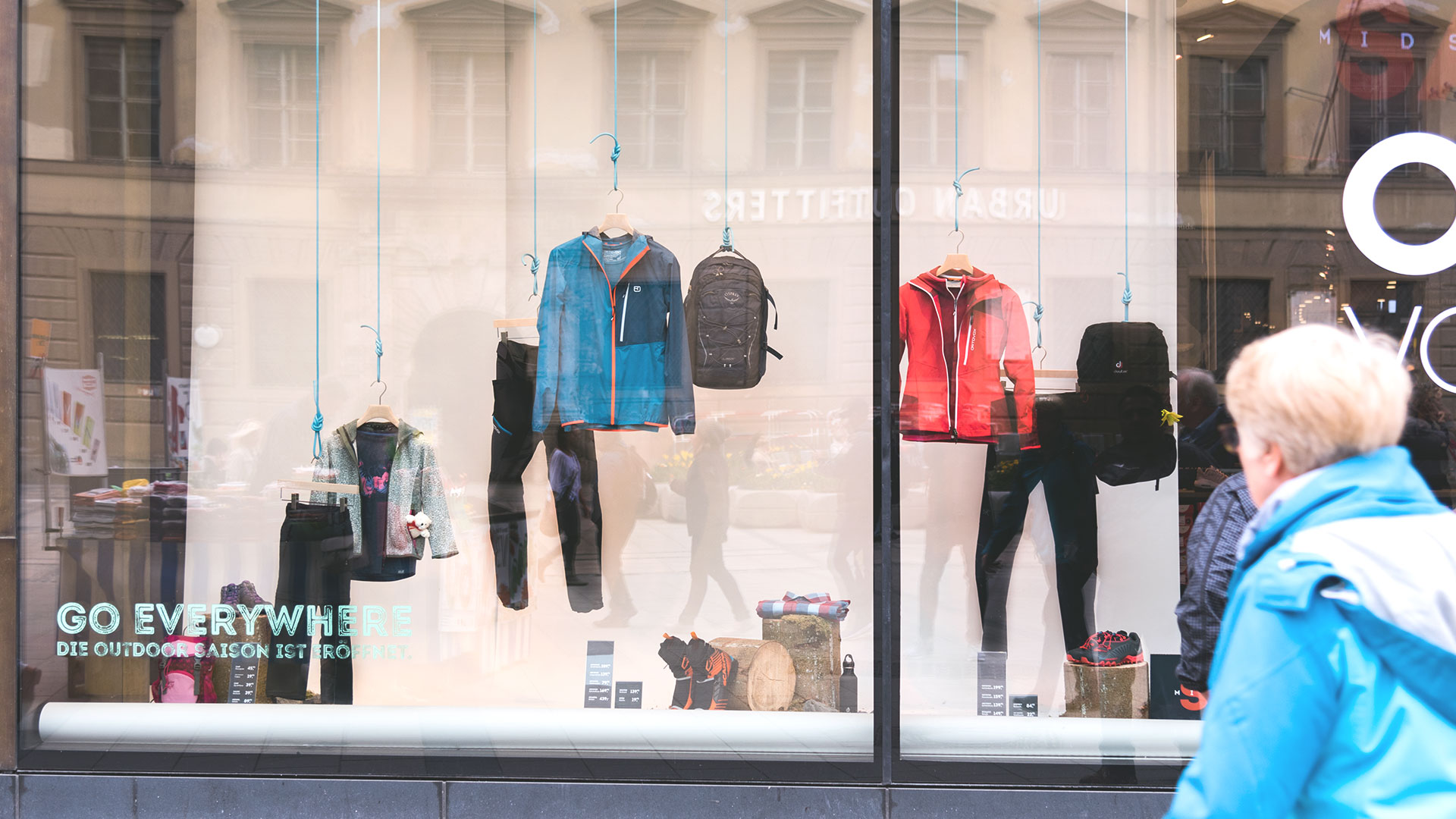 A graphical interpretation of shooting a fashion themed editorial. The absence of mannequins puts the products in the spotlight and highlights its functions. The addition of natural elements such as grass, stone and wood are expanded into the store to enhance the feeling of wilderness.